My handmade calligraphy baubles are flying out of the studio this year, with more people choosing to shop small and opting for alternative, contemporary Christmas tree decorations. They're perfect for gifts that feel personal, Secret Santa goodies or just to brighten up your festive season!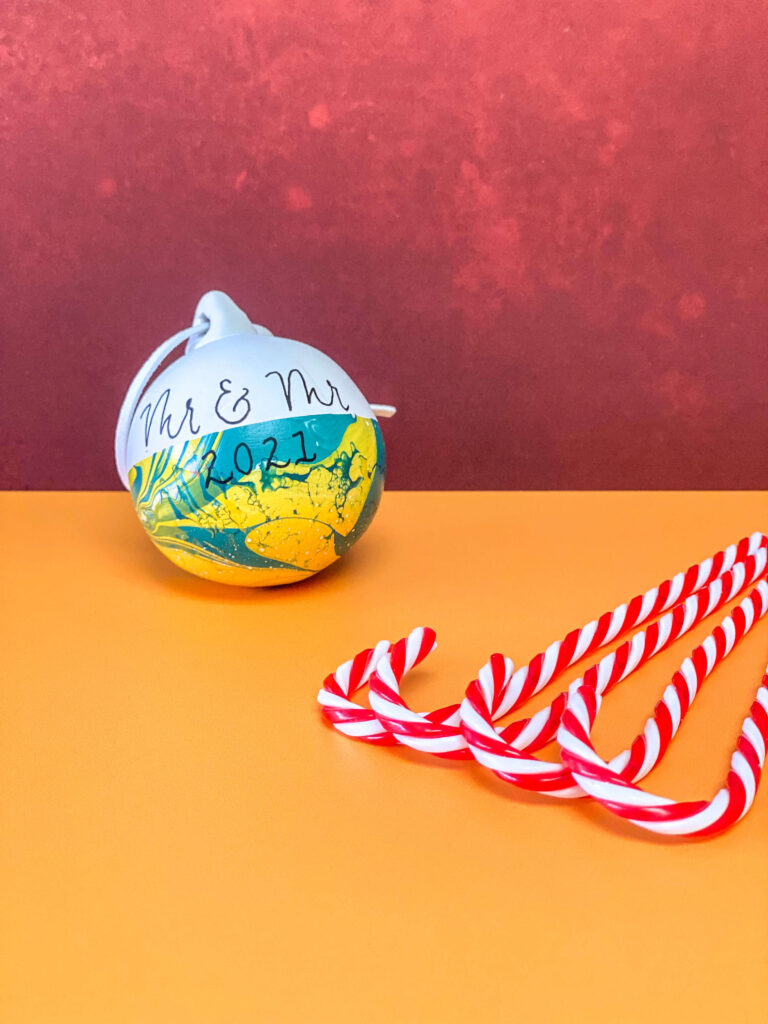 There are 6 different marbled colourways available all adorned with calligraphy; blossom, boho, fire, mermaid, monochrome and sunshine. There are some bright, vibrant colours and some options that can be a little more understated – whatever your vibe is! I hand marble each bauble in my studio, and you can choose from full or bottom-only marbling depending on whether you want something more eye-catching or more subtle. They're unusual as they're developed around bright colours, moving away from your traditional spicy Christmas colours and into the realms of modern, alternative festive decor (which is right up my street!).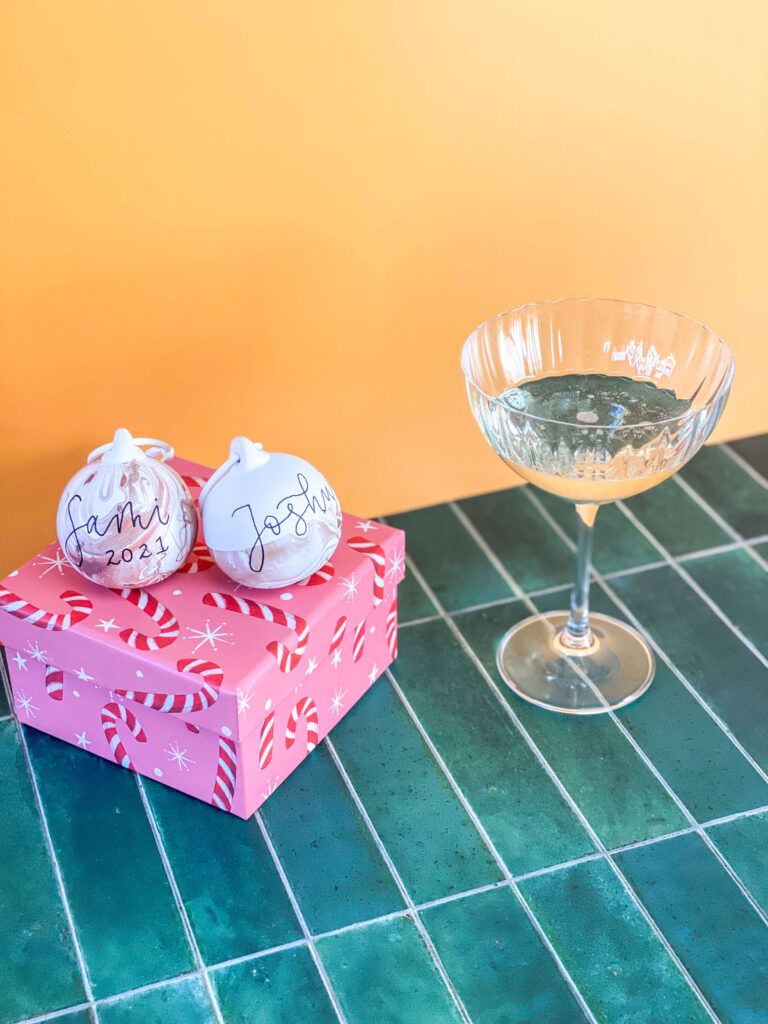 Once you've chosen your bauble colour, you can then choose some hand lettering to personalise with. I personally hand letter the baubles in black or gold monoline calligraphy, and you can have your choice of customisation. Great ideas are names, '1st Christmas', 'New Home' or dates…and anything else you can think of! They're finished with stylish white suede string for a chic finishing touch, then packaged plastic-free. They'll arrive with you lovingly packed in a recycled kraft box with tissue, so they make great gifts without you having to do any wrapping.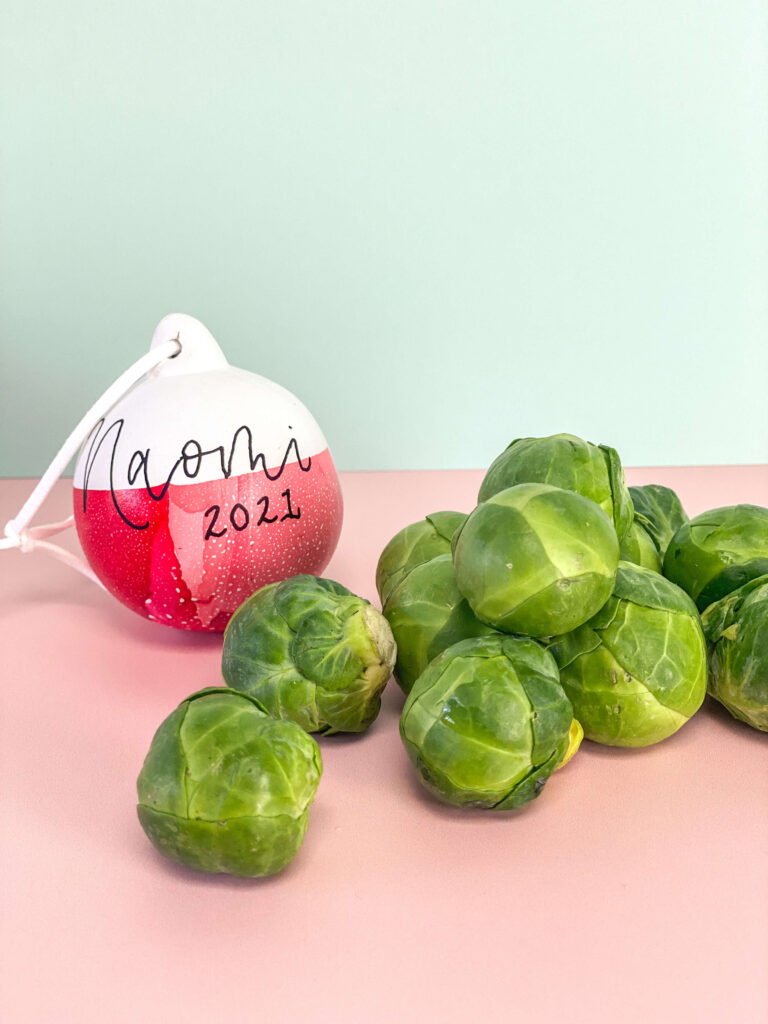 Shopping small this Christmas ensures you're getting decorations designed, created and sent with love and care, and a bauble no-one else will have! Your choice of colour and lettering is completely custom to you, and it's always so exciting seeing new combinations come through.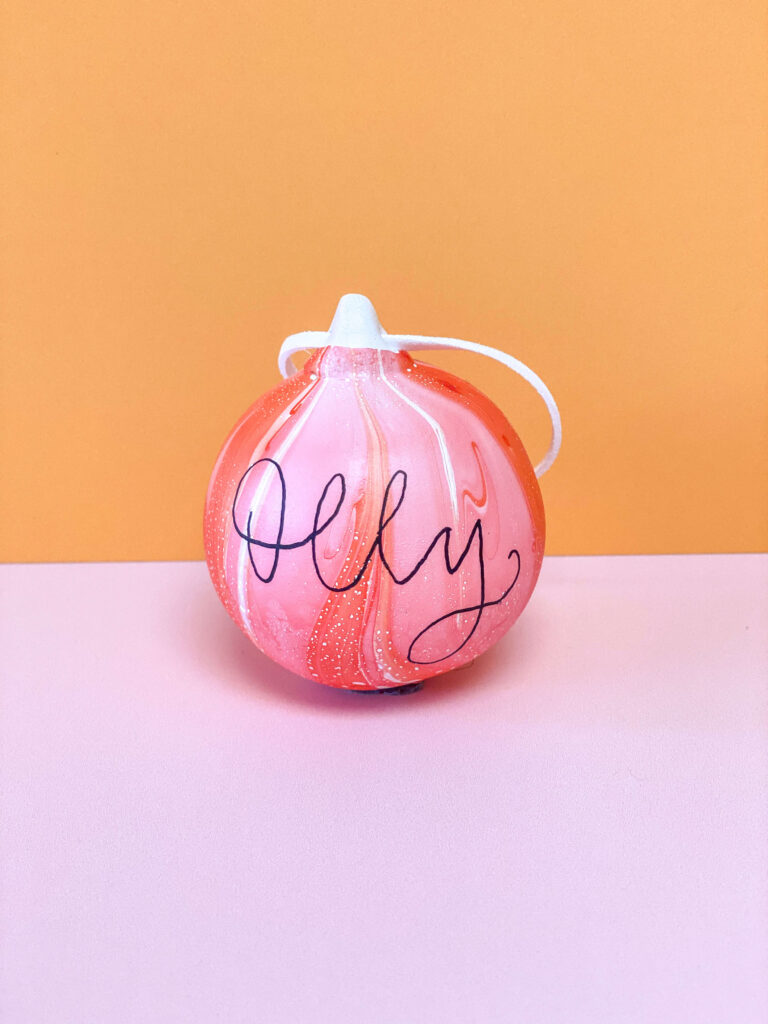 To place your order for your hand-marbled, personalised calligraphy bauble, visit the Christmas shop on my website – they're £10 each (perfect amount for Secret Santa…) and will make your house pop with colourful spots of festive joy this Christmas!